First and foremost, you all must stay at home. Just stay, avoid physical contact with other people, try your very best to keep yourself healthy and keep spreading all of your positive vibes to everybody. That is of course something that we all should do, not only restricted for divers but for every citizen of the earth.
Now that we already covered that one, let's talk about what should every diver do during this Coronavirus Outbreak.
Well, as we all know, diving isn't something that you can just simply do whenever you feel like it. In a way, it is probably correct, but theoretically there are a lot of things that we have to cover so the dive will not only be enjoyable but also safe. But during this outbreak, it's almost impossible for divers to go diving without breaking the physical contact rules.
So, what should divers do during this Corona outbreak crisis?
Gear maintenance is fatal especially for seasoned divers. While it's the truth that most of us can't use them during this outbreak, but that didn't lessen the importance of gear and equipment maintenance. What's important is to make sure that once we passed this coronavirus outbreak, our equipment will be ready for use.
Get In Touch With Your Fellow Diver
Let's be honest, whenever we talk about our hobbies and passions to those who shared the same with us, will not only bring a little joy to ourselves but also will keep our interest in it alive. This might not happen to everybody, I'm sure there are some of you who will say 'I will always love diving no matter what.' But whether you want to admit it or not, your fellow divers, your friends, and might I say your diving community is one of the many factors that make you love diving more.
As we all know, during this outbreak we have a responsibility to stop or at least to reduce the chance of the virus spreading by limiting physical distance to one another. We got a little lonely, we got a little depressed, and we also felt like we got a little lost, I know those feeling and I know that it's not a good thing to have them especially when life demands us to keep our head high.
Well, thankfully it's 2020 today. Our technology is advance enough to let us communicate with one another without meeting them physically. So, don't keep your diving thoughts to yourself, share them with your fellow diver, share your experience, share your interest, and who knows that probably one day you and the fellow divers you're talking to might have a chance to dive together.
To become really good at something, one must never stop learning. This is a simple fact that often got overlooked. Now that our current situation got us stuck in our place, it's probably the best time to study at home simply for the sake of improving our theories. Take an online course, read books, or do whatever things to broaden your diving knowledge.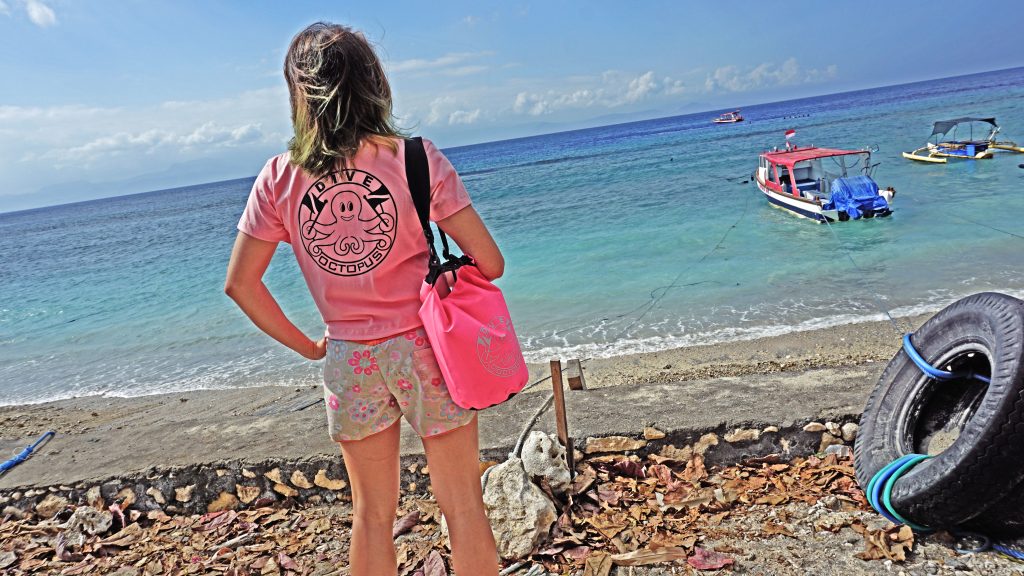 Now how will you dive if you're body's not healthy? Maintaining one's health especially during this outbreak is very much important for us. Why bother doing all the things that have been mentioned before if you can't even take good care of yourself. Diving is an activity that can only be done with a healthy body and mind, and neglecting to do so will hinder not only your capability for diving later when everything has returned to normal, but also your safety while doing it.
Keep Diving alive inside you
In the end, what everybody must do for now is to keep whatever thing they hold important to stay alive. The situation is not easy, we all fought for the same reason, to keep both ourselves and our dreams alive. So don't get too caught up with your fears, and believe that one day not far from today you will be back deep down under the ocean (that is of course if you have the required certification :p)
by Raja Reo