About Us
Find out the story on why we became the dive buddy you can trust
Who We Are
Our vision is to become a role model to local dive operators maintaining integrity, quality and trustworthy.
Introducing underwater beauty to society so that they show gratefulness to the Creator by participating to conserve the ocean
Educating our stakeholders especially divers, towards great characters, qualities, traits, and environmental concerns
Participating in development of the local communities' economic and standards of living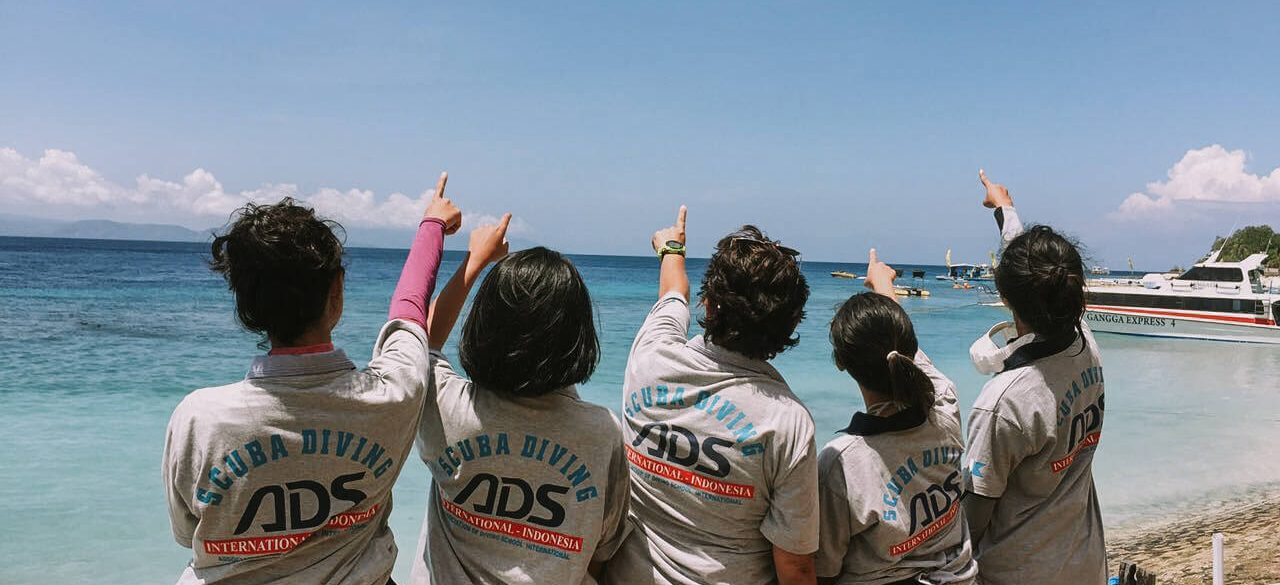 This diving company had actually begun to operate in 1995 in Pelabuhan Ratu, West Java, with the name "MORAY Dive Corner". Theresia GS, (or more familiarly, Thea), a woman that answered her life calling at the diving industry, supported by an adventurer and pro diver, Jendy Sugiaman, and Thea's husband, Yoppie William Gerungan pioneered Moray Dive Corner.
Diving the beauty of Indonesian ocean since 1987, Thea promoted the first vision and mission, "to introduce underwater world to as many person as possible along with additional values of safety first being responsible and independent diver. By doing so, society will love and take care of Indonesian ocean, the nation's greatest asset."
January 16, 2000
Octopus Dive Pelabuhan Ratu
Five years later, on 16 January 2000, Moray Dive Corner changed name to be Octopus Dive Pelabuhan Ratu.
How we came up with the brand
In 2000, Jendy, with the degree and skills of art, initiated a logo. Inspired by bald Daveena (also known as Baby Kio), Thea's third daughter that was also Jendy's best friend, when she was 2 years old, Jendy created the logo with smiling octopus. That was how our brand logo 'The Happy Octopus' being adopted until today.
Thereupon, Octopus Dive has continuously growing bigger and stronger. With the commitment, discipline, hard work and consistency, Octopus Dive aims to serve wholeheartedly.
Octopus Dive with the label: "Zero Accident"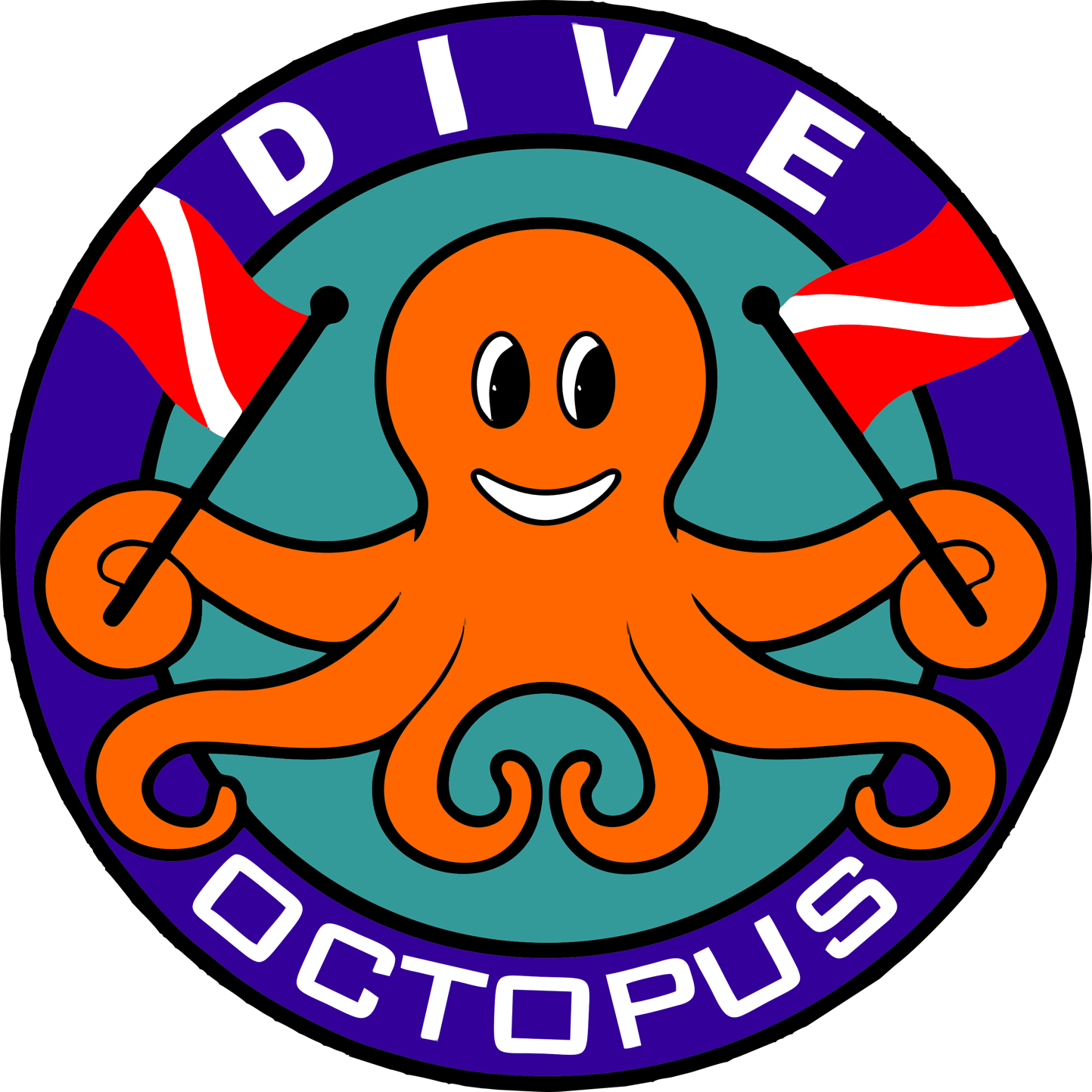 Octopus Dive Indonesia's Footprints
In 2011, Octopus Dive Indonesia began its progress in Nusa Lembongan. Within 2 years, Octopus Dive experienced quite a tough transition. Stiva's role in this cannot be overlooked. This youngster had become our tower of strength in that critical situation in Nusa Lembongan. Even when the tiny Octopus Dive finally saw big opportunity, then preparing to take a leap, Stiv was there. Nusa Penida was our main target, which at that time was unfilled and deserted.
2013
Octopus Dive Indonesia
August 2013 was the milestone for Octopus Dive. The choice to pioneer at Nusa Penida has been crucial transforming decision. Accordingly, Octopus Dive has been the first local dive operator in the island. This year, we also proclaimed the company name OCTOPUS DIVE INDONESIA. Located at Desa Ped, Banjar Bodong, Nusa Penida. Stiva then chose to separate and establish his own business.
Octopus Dive Indonesia then added to its mission:
"…to become a blessing to communities wherever Octopus Dive is."
At the end of 2013, a luxury eco-resort at Thousand Islands, Tiger Island, invited Octopus to cooperate in serving their customers on providing diving services.
Over time, Octopus Dive spread another wing in Sumbawa Island, West Nusa Tenggara. Cooperated sometime with Samawa Seaside Cottages, Sumbawa Besar, now Octopus Dive has chosen Maluk, West Sumbawa Region to be its home.
Octopus Dive has always been evaluating, reforming, enhancing skills, increasing capacity, and open to any opportunity. Thus, Octopus Dive decided to keep ADSI (Association of Diving Schools International) and SSI (Scuba Schools International) to provide course certifications. In 2018, Octopus sharpen its vision to be a role model to local dive operators implementing integrity and trustworthy.
Open Everyday
08.00 AM - 08.00 PM
Mail
info@octopusdivepenida.com
Address
Jalan Ped-Buyuk, Desa Ped, Nusa Penida
Klungkung, Bali, Indonesia - 80771