Before I start to talk about all the things you can do in Nusa Penida, I want you to know that all those things, of course, came second, after scuba diving. Yes, lately Nusa Penida finally managed to gain her well-deserved fame throughout the world. But still, all those exotic sceneries that surround this island to my personal belief that I hold firm, are still something that you have to experience besides the underwater beauty of the ocean that surrounds it.
But since I am a diver, maybe I'm a little bit subjective, and please believe me when I say that I do love this island very much. I've been to many places around the country, but there's something about this island that makes me feel rejuvenated, physically and spiritually. Nusa Penida, as you may know, is not some old jewel of Indonesia like Bali or some other places that had turned into tourist magnet for this country. No, Nusa Penida is just the opposite; like a newfound jewel, everything about this island is almost new, the infrastructures, the buildings, and many other things that usually we can find in a city is relatively new on this island.
Is that a good thing? Yes, and let me say that again, yes that is a good thing. There are a lot of aspects that had yet to be touch by the modern world still remain very thick here. Some sort of an ancient vibe, something that you can only see with your own eyes and appreciate with your own heart.
RESPECT – that's the only thing I can only beg of you if you ask for my guidance about this island. Respect the people, respect the culture, respect the changes, and of course have fun.
It's very easy to have fun on this island, provided you have the right mentality to do it. If you think Nusa Penida will treat you like a king or queen, and all you got to do is just bring yourself there without enough preparation – I suggest, you stay in Bali and enjoy all the luxury there. Because here in Nusa Penida, everything you want to do, you have to do it by yourself. But then again if you ask me, there's always a sense satisfaction in doing everything yourself.
Now let's get back to our main idea of this short article. What to do while you're in Nusa Penida? Obviously beside diving with Octopus Dive 😊. Well, to be honest, there's only one thing you can do on this island that doesn't involve diving – and that's an adventure. Yes, for those who love to hike around stony hills, challenging the sting of the sun, or breathe the salty scent of the wind from the top of a stony hill, please let me be the first to congratulate you.
Congratulations, you just found a paradise to sate your thirst for adventure!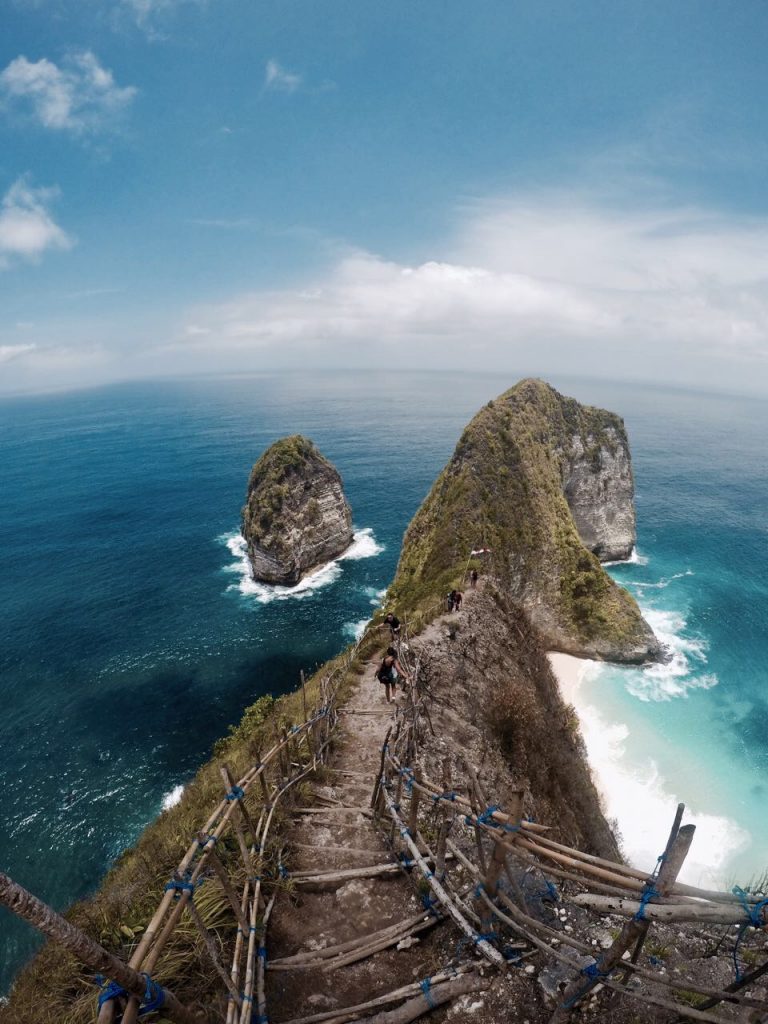 There are a lot of places, and I mean a LOT of them, that this island has to offer. Kelingking Beach would probably be the most common of them all, and though personally, I find it a little bit boring (only because I personally dislike crowded places), but by God, this place had an amazing view all right. The famous T-Rex head view is really a sight that can blow people's minds, it's rugged but beautiful at the same time, and although I don't include myself as a person who likes to do selfie, well the view of Kelingking Beach would definitely tempt me to be otherwise. This is only the view – but for those who want to test themselves, they can also choose to go down the pathway to the beach. It's a long way down, but I promise you, every step that takes you further down, in the end, it will be worth it.
Not far from Kelingking, you can also visit Angel's Billabong and Broken Beach – they are on the same site and the distance to one another is not that far. This place also hides its own magnificence, somewhere along the way you will probably ask yourself if this is a scene of a movie, but no, this is just a glimpse of all the beauty that this island has to offer.
Kelingking Beach, Angel's Billabong, and Broken Beach are all located on the west side of the island and talking about west side, I can't ignore the famous Crystal Bay that usually hosts many guests around the sunset time. The beach is beautiful, the water is clear, and although there are a lot of people, most of them have the same respect for this place. That's what I like about Crystal Bay, somehow it brings the best out of people, maybe because of her beauty, or the peaceful vibe that surrounds it, I don't know if it's going to stay that way as they keep trying to modernize this island -but one thing I know for sure is, I prefer this kind of vibe.
Speaking of Crystal Bay, it will be a sin to talk about this place without saying something about her magical sunset view. Yes, every time the sun begins to set, you can see all the people watching that God-given scenery with anticipation in their hearts, everybody will sit along the sand of the beach whilst letting the remaining light of the red sun warm their faces, they will usually stay silent, enjoying the mood, respecting the moment, letting the sound of the waves bring about their inner peace, and when it gets dark, one by one will eventually leave, but this time with a memory of a beautiful sunset shared with their loved ones, here, in one of the most famous places of the island, Crystal Bay.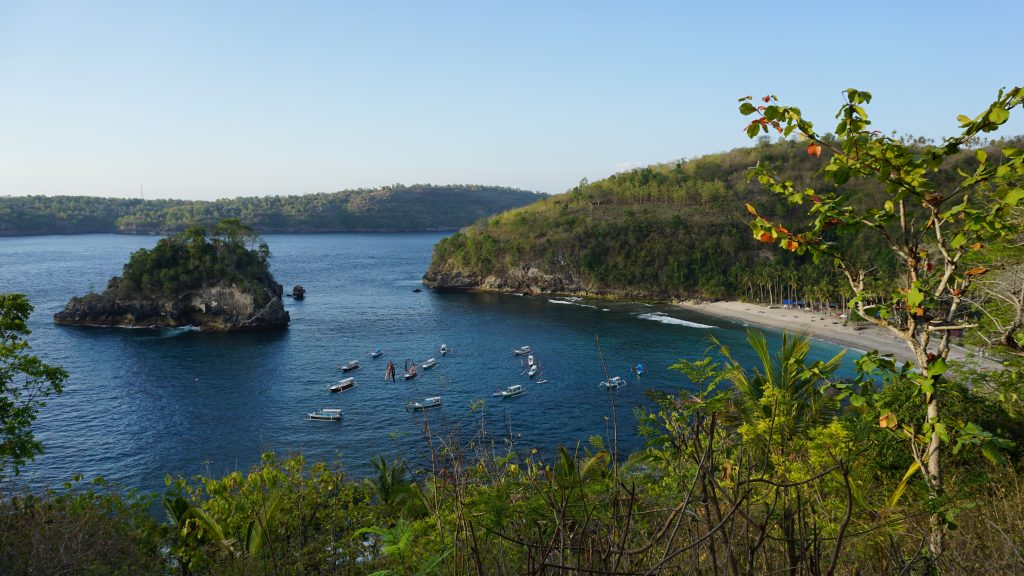 When the night comes, Nusa Penida will turn into a quieter and more peaceful place. There are no night club or other night entertainment on this island. Usually, people just enjoy their evening by going to a restaurant or bar with their respective families and friends. I myself, like to enjoy my evening with small silly talks with a friend, it's not hard to enjoy small things as long as you did it with the right people right?
Now let's talk about sunrise. In our dive center, we have our own personal sunrise spot that can be seen right from the beach just a few steps from the main office. It's not the best view but nevertheless, it's a beautiful sight to see, but of course, you want to know about the best view, right? Well, I have never been there myself (in the morning), but according to a lot of people, the best sunrise view of the island can be seen from Atuh Beach.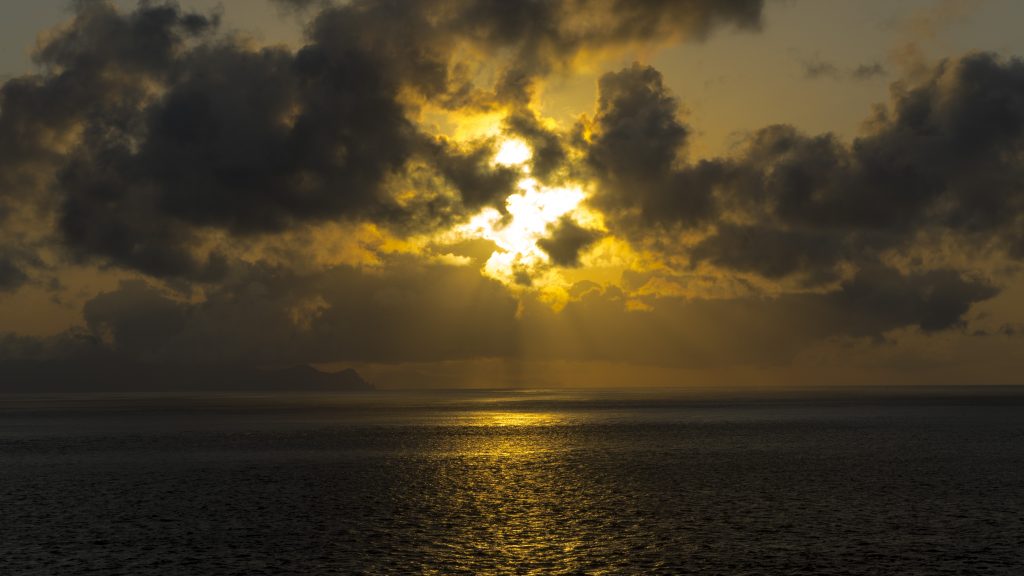 As I've said before, I have never been there in the morning time, but it all makes sense since Atuh Beach is located on the eastern side of this island. I've seen some photographs of the sunrise and all I can say about it is the fact that I was feeling jealous because I'm not there to experience it myself. I realize that I may not be a morning person myself, but one can hope and dream right?
I can keep going and going about all the places you can visit on this island, and perhaps there will be another article made especially for them. Here I can only tell you about what to do while you're on this island, and please believe me, though it may sound a little bit cliché, here in Nusa Penida, you HAVE TO go on an adventure.
That's why once again I will remind you to keep the right mentality for it. Don't expect this place to cuddle you. There will be challenges, and there will probably a lot of them. I implore you to stay safe, to know your limit, and to prepare yourself both mentally and physically. If you can do those things then I promise you, there's an adventure waiting for you here in Nusa Penida.
So how about it? Do you have it in you to go on an adventure on this island? Dare to test yourself to the limit? If you think you do then waste no more time, come to Nusa Penida, book a schedule to dive with us and enjoy your adventure here in Nusa Penida!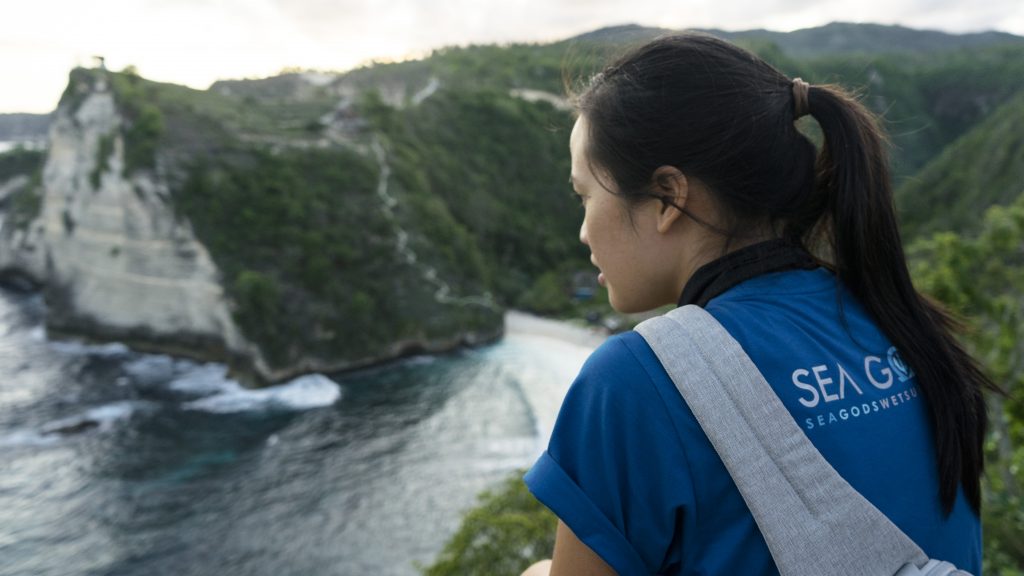 By @kiranaarf