Nusa Penida Island has so many beautiful beaches spreading from the west to the east coast. Crystal Bay is one of the most beautiful yet hidden beach located in the west coast of Nusa Penida. You can reach the bay by scooter or car within 30 minutes from Ped-Buyuk Road. You don't have to worry about the roads as it is quite accessible and well-developed. For those who has any plan to having fun there, here we give you the sneak peek of Crystal Bay!
Well, It's called Crystal Bay for a reason. The natural beauty of this bay is well-described by its name for it has incredible water clarity. You can enjoy it by swimming or just laying in the sand and feel the breeze touching your bare skin. The best time to visit this bay are at 9am where there only few people come by, or around 5pm if you want to see the sunsets.
As the result of its water clarity, Crystal Bay has become one of the best dive and snorkel sites in Nusa Penida. Not only adorned by its soft and hard corals, but you will also find marine life such turtle, moray eel, triggerfish, boxfish, and if you're lucky enough you will get the chance to see the iconic fish of Nusa Penida that is Mola-mola!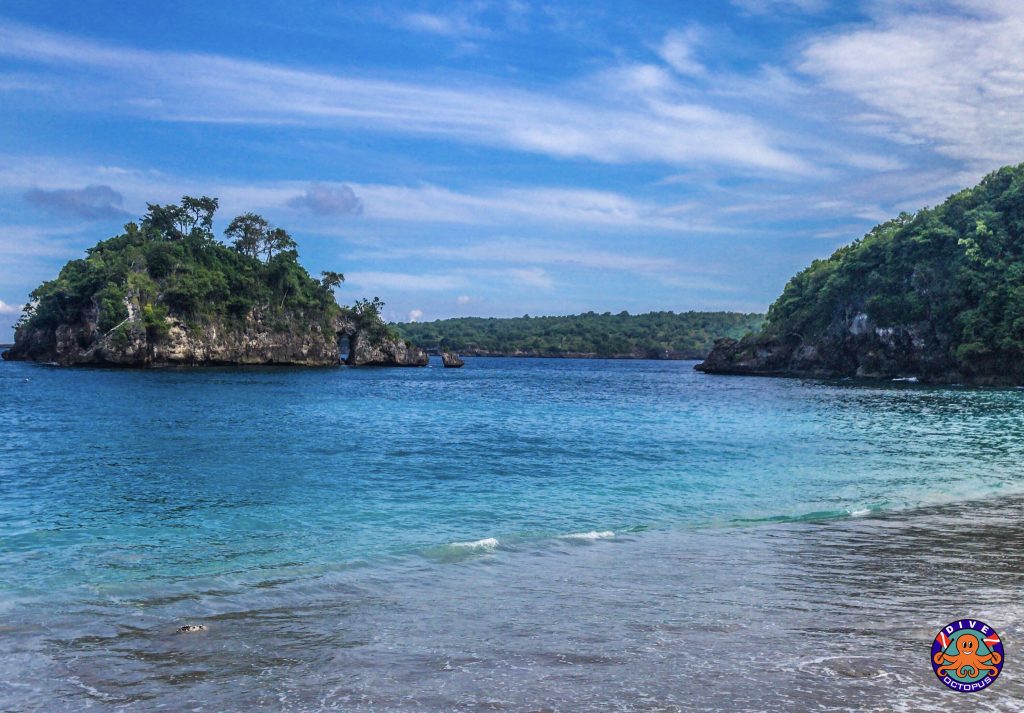 Besides, the existence of Jineng Stone in the coastline made its exoticism undeniable. At the top of the Jineng Stone — that already resembles a small island — there is a sacred Hindu temple named after the island, Batu Jineng temple that are also frequently visited by locals for worship. By renting a boat, the sea can be crossed and Jineng Stone can be climbed.
If you are looking for a place where you can have fun or just sit and relax while enjoying the beauty of nature, Crystal Bay is just the right place!
Book a dive trip or try snorkeling directly from our website so we can be part of your excitement. Contact us via Whatsapp for further inquiries or email us at info@octopusdivepenida.com or octopus.diveindonesia@gmail.com.